Edited: 4/18/13 4:09 PM

Member Since:
3/29/10
Posts:
9759
Special guest instructors include: Frankie Edgar, Igor Gracie, John Danaher, Rafael "Sapo" Natal and Rolles Gracie.
Other special guests will include: Anthony Bourdain, Renato Laranja, Daniel Straus and more.
For those of you in the New York City area or those of you coming into town for UFC 159; Ottavia, myself and Igor Gracie have set up a charity fundraiser and BJJ seminar for #FranksFight at Renzo Gracie's Academy in Manhattan.
The seminar will take place before UFC 159 and end in plenty of time to get to the arena, before the prelims, to enjoy the fights.
Donations have slowed quite a bit since the initial push, but Frank and Wendy are still facing an uphill battle. If you are in the area, please come down and help support #FranksFight and hang out with fellow UG'ers. If you cant make it, we have a paypal link on the website if you can't attend but would like to donate to the fundraiser.
Looking forward to seeing you there!
Advanced tickets can be purchased at the seminar website.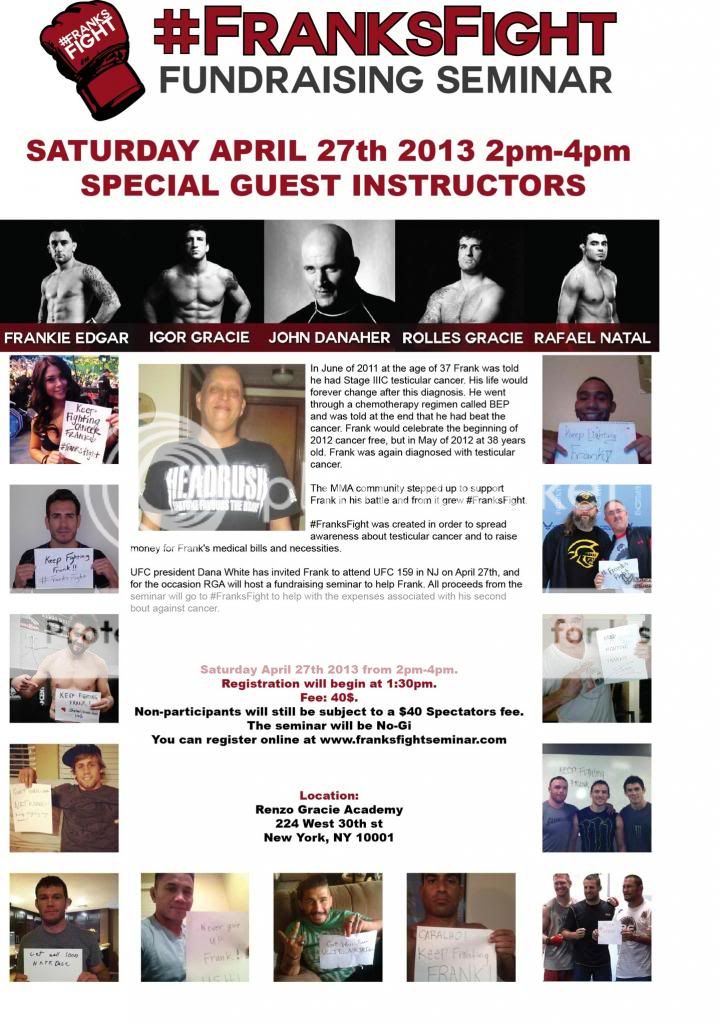 Anthony & Ottavia Bourdain
Daniel Straus