Member Since:
11/20/09
Posts:
12696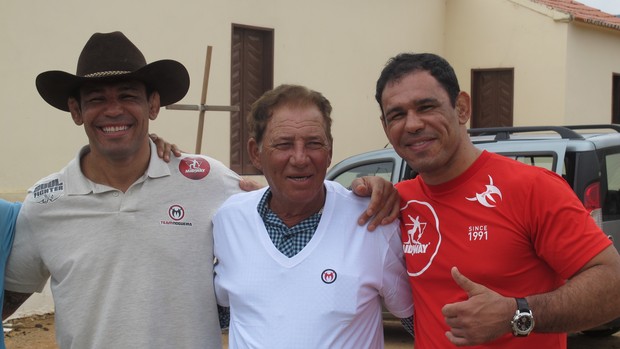 http://globoesporte.globo.com/programas/esporte-espetacular/noticia/2012/12/apos-25-anos-minotauro-reencontra-motorista-que-quase-o-matou.html
Translation:
Who sees Rodrigo Minotauro facing the giants of the UFC or suspects that the biggest battle of his life came when he was just 11 years old. Frank Mir, American who broke his arm in a submission at UFC 153, and Bob Sapp, MMA fighter and former American football player with 1.96 m and 142 kg which was his opponent in PRIDE in 2002, not even close. The biggest fight of Bahia de Vitória da Conquista happened 25 years ago, when a truck of 6,000 kg was the opponent of a boy who had a great desire to win. The "belt" was his own life.
- It was God who helped us. It would be a pity I stop everything to 11 years old. Just have to thank my dad and my brother, who gave me a lot of strength. This message of strength was very important to me. I carried it inside me and I managed to overcome several other things - reminds Minotaur.
Running over
The day had started with a party. The family Nogueira was all gathered at the house of a friend to celebrate the birthday of a relative. Rodrigo and Rogerio - who have not yet had the nicknames of Minotauro Nogueira and - playing with boys his age. A truck stopped in front of the house gained the attention of the boys, and everyone climbed back in the car to have fun with the new "toy".
- We were having fun. Out of curiosity, we jumped in the truck open, and the driver started the truck. When he called, all children jumped out the side of the bucket. I jumped through the bottom, and he fit the aft macha - recalls.