Edited: 10/2/13 3:00 PM

Member Since:
4/2/08
Posts:
26429
UFC on FOX 9 December 14th, 2013
We have 72 seats and Saucy can add more if needed
UG Section 120.... If you look at the arena seat pic below you will see 2 section 120's. Ours is the bottom one
$125.00 plus fees
When the time comes here is link for tickets
Thanks Joe
Tickets on sale Thursday October 3rd at 10:00 am till Monday October 7th at 10:00 pm
Post in thread or PM me for UG tix passcode and Joe Mimic or myself will PM back with code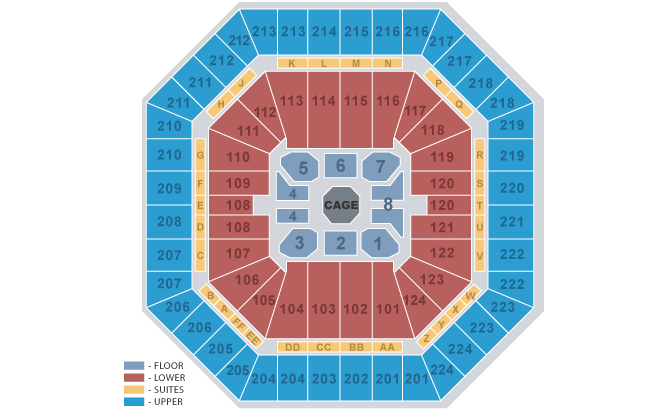 After tickets go on sale if you can post back where your sitting I'll make a seating chart so we all know where we are sitting. Helps when introducing yourself to each other =)
and a big big Thank you Saucylv for setting this up for us!!!