Member Since:
6/9/12
Posts:
6403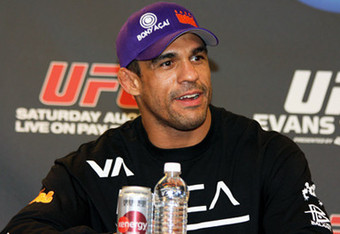 It's been over 3 years since he scored a Top 10 win at 185 (KO victory over Franklin), yet he's on every Top 10 list I've come across.
Sherdog - #6
FIGHT! Magazine - #3
Fight Matrix - #5
MMAWeekly - #3
ESPN - #5
BloodyElbow - #5
I like Belfort, but...why? Were the victories over Akiyama (185) and Johnson (Catchweight 197lbs) enough to maintain his position on the rankings after the loss to Anderson? Surely everyone else on those lists, despite losses to each other, move above him, no?
With a victory over Bisping this Saturday, all of this would become a moot point, but I just wanna understand.