Member Since:
5/14/06
Posts:
32529
NASA's First Latino Astronaut Joins Hall of Fame
Published May 06, 2012
Fox News Latino
CAPE CANAVERAL, Fla. – NASA's first Hispanic astronaut is officially in the U.S. Astronaut Hall of Fame.
Franklin Chang-Díaz was among three astronauts Saturday who joined John Glenn, Neil Armstrong and Sally Ride in the Hall of Fame. This despite not showing up at all for four countdowns.
Chang-Díaz, who was born in Costa Rica, was inducted into the hall of fame in a ceremony at the Kennedy Space Center. Two other former space shuttle astronauts, Charlie Precourt and Kevin Chilton, also were inducted.
Chang-Díaz flew seven shuttle missions, a record he shares with former astronaut Jerry Ross. He might have flown eleven if not for those four missed countdowns.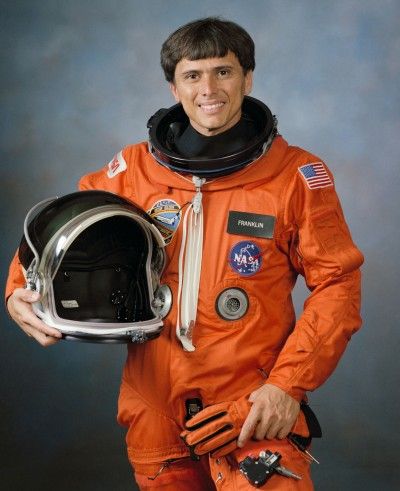 Read more: http://latino.foxnews.com/latino/community/2012/05/06/nasa-1st-hispanic-astronaut-2-others-join-hall/#ixzz2LP7t1YGw