Edited: 2/12/14 5:17 PM

Member Since:
10/23/07
Posts:
21142
Even though I am a Christian I have for some years practised voodoo on people that have wronged me, that have looked at me with what I have perceived to be the evil eye, muslims, or I am offended by, often prevention is better than the cure.
Defeat a enemy before he defeats you, stick a pin in him till hes done. Mantras that get me through the day, as such wondering if mMa fighters have utilized this against their opponents ?
I'll never forget getting a associate who stole my stapler drunk, the bile he vomited out on the floor , projecting out of his mouth as though demon spawn confirmed to me the power of this ritual. I smiled in satisfaction but also contemplated the raw energy I was now able to command, its a sobering experience, not for my college however.
I Noticed that Chris Weidman has what looks like voodoo inspired tattoo on his shoulder, did he stick pins in the leg of a Anderson Silva doll, who knows, but that was not a natural break in any sense of the word.
Making a doll is fairly easy, I use corn husks as natural products are said to have higher lower astral properties & when one makes it oneself you are able to impart your hatred into the very fabric of the doll.
Vitor Belfort has been utilising a traditional looking voodoo style haircut of late, is it coincidence ? perhaps but one can't argue with its effectiveness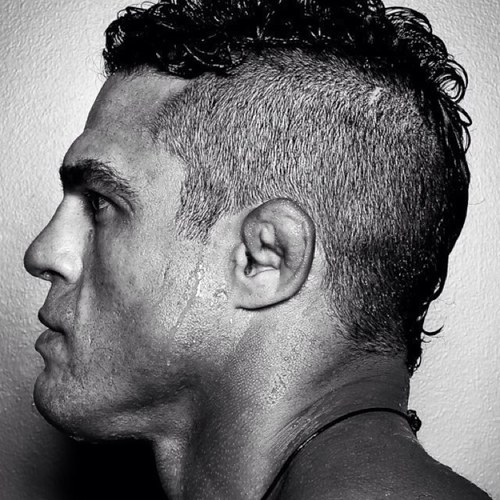 there is no doubt mMa is a spiritual sport, the word martial literally translating into spirit , as such it makes sense to utilise the 9th weapon, beyond the elbows, knees, fists, shins & the like, the 9th weapon is perhaps the most powerful of them all , certainly the most dangerous if used effectivly or even ineffectivly if it rebounds on the user.