Carano: I'm really more delicate than people think
Gina Carano graduated from being the face of women's mixed martial arts to starring in Steven Soderbergh's Haywire, a film he created specifically to showcase her. She went on to appear in Fast & Furious 6, and now stars in In the Blood.
Mania.com caught up with her to talk about the latest project, in theaters now.
The great spirits at Let Us Bang created some gifs to see what the fuss about.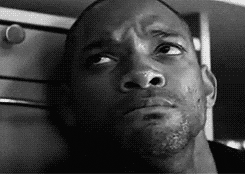 Mania.com: What did you see in this project that spoke to you?

Gina Carano: Just the notion of what you might do if a family member vanished in a strange country. It's kind of "worst nightmare" material. It's something that really scares me. That frustration and that terror. You're in a foreign country and your husband goes to the hospital and he vanishes, and you don't know if he's alive or dead. So to take that and then figure out what you could do in those circumstances. It's really empowering, especially as a woman fighting to save a man. That makes it a different story than most people expect without getting away from these very powerful fears and the very powerful sense of how you might react to them.  Acting that out was very fulfilling, expressing those emotions. I can do the physical stuff in this movie, but the acting was where I really felt I grew so much.

Q: What's your take on the presence of woman as heroines in movies like this? Is there progress? Are we seeing more of an equal share for women in action pictures?

GC: I think there are, but I don't necessarily want to be cast as the badass. I think when people look back at my fighting career, they automatically think of me for these ass-kicking roles, and that's been great. But honestly, I'm really more delicate than people think. In my life, it regular real life, I'm much less the bad ass than this image out there. I'd like to push forward in that direction. I'd like to look at roles that are more grounded, more real. To have that strength, but in a much different context, a dramatic context. Creatively, there's a lot of appeal there. I think I can do more than just be the bad ass. I hope I can grow into that as my career goes on. That can be hard sometimes. People want to put you in the box, and you just have to fight past their preconceived notions.
Carano's future plans may include a fight with UFC bantamweight champion Ronda Rousey at a catchweight or at 145.