Machida signs new UFC contract
Tuesday, November 05, 2013
With his succesful debut at middleweight and next bout in the division already lined up, Lyoto Machida is poised to make a big splash in 2014. To start things off on the right foot, he even signed a new contract with the UFC:
Former Ultimate Fighting Championship (UFC) Light Heavyweight champion Lyoto Machida has earned himself a new fight contract with the Zuffa-owned mixed martial arts (MMA) promotion.

Ed Soares, Machida's manager, Tweeted the picture below of his client alongside UFC owner Lorenzo Fertitta, signing on the dotted line to keep fighting inside the world-famous Octagon.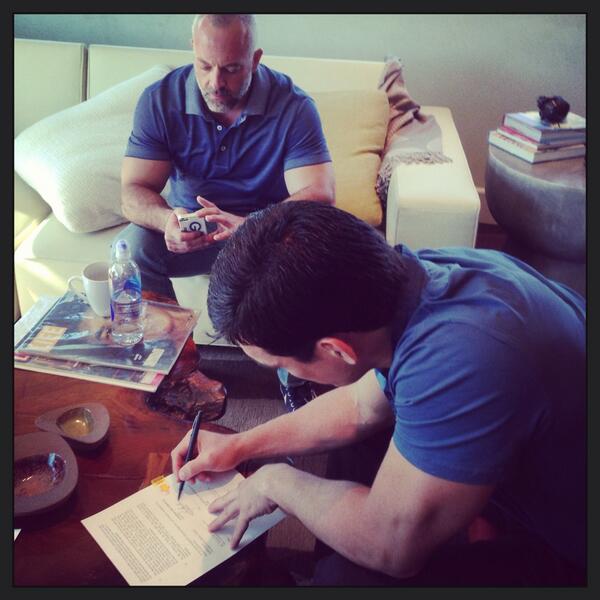 I wonder if 'The Dragon' is now making that Anderson Silva money?