Most spectacular kick KO in MMA 2011?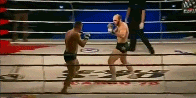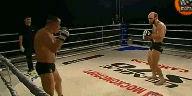 Adam Haliev beats Alexei Belyaev by Tornado kick
League Sambo-70
Volgograd, Russia
22 December 2011
Undefeated MMA fighter, and world Kudo champion (a full contact form of karate where the fighters wear a mask) Adam Haliev capped off a spectacular year or knockouts in MMA with this spinning back kick to Axe kick to Tornado kick combination.
Other remarkable kick KOs of the year include ...
Cairo Rochas capoeira KO:

Marius Zaromskis' somersault kick: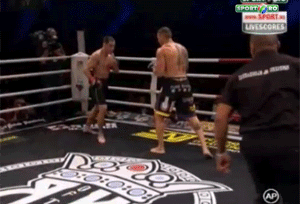 Lyoto Machida's Crane kick:

Marcus Aurelio double Compasso:

Patricky Freire flying knee over Toby Imada

Haliev in Kudo highlight: