The worst injuries in UFC history
Diego Sanchez After Martin Kampmann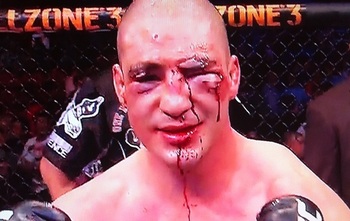 Corey Hill Broken Leg Dale Hartt
In the start of the second round, Hill went for a leg kick that was checked by Hartt and ended up shattering Hill's shin. Joe Rogan would instantly begin screaming for the fight to be stopped as Hill held onto Hartt, who had shot onto Hill, not realizing the injury had happened.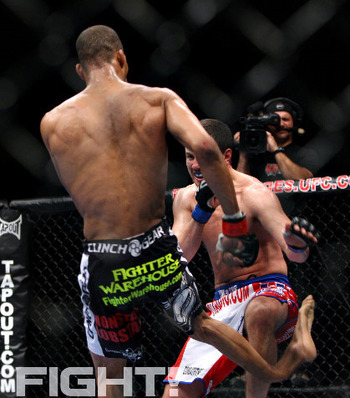 Marvin Eastman Cut After Vitor Belfort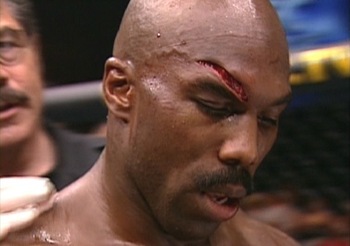 Mark Hominick Hematoma After Jose Aldo
Mark Hominick would shock the world with his impersonation of the Elephant Man during his title match against Jose Aldo at UFC 129. After going the full five rounds with Aldo, a hematoma that looked like a baseball was stuck in his skull protruded from his forehead.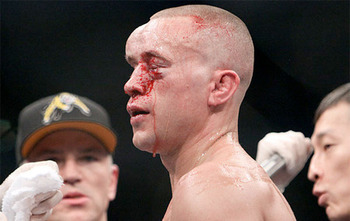 Joe Stevenson Cut After BJ Penn