RIP Sean Gannon: The original Kimbo Slice slayer
This is editorial was written by MixedMartialArts.com co-founder Kirk Jenness
Sean Gannon was a decorated Boston Police Officer who worked in B-2 (Roxbury/Dorchester), C-6 (South Boston), A-7 (East Boston), and BRIC (Boston Regional Intelligence Center), an elite unit that deals with gang and narco intel, as well as Homeland Security issues.
"The Gladiator" trained and later coached in a number of combat sports including wrestling, Judo, boxing, and mixed martial arts, for over 30 years. Gannon earned numerous titles, including six consecutive Golden Gloves Championship's (1997-2002) in boxing, the New England Championship, and the Northeast Regional Championship (1998), Mass State Judo Championship (Heavyweight Blackbelt Division, 1996), the NAGA World Championship (Advanced Gi Division, 2000), the Reality Fighting and Mass Destruction titles in MMA, and was a UFC veteran.
RIP Sean Gannon: Athletic hero and a pillar of his community
In 2004, Gannon became the top Underground bare-knuckle fighter in the US by becoming the only man to ever defeat Kimbo Slice in a bare-knuckle bout.
Gannon was also a playable character in the UFC Undisputed 2009 video game (listed as Shawn Gannen due to contractual issues) and is in the 2009 Guinness Book of World Records as tied with Brock Lesnar for largest modern-era UFC fighter.
And that was just his athletic achievements. He was a profoundly beloved friend, teammate, coach, protector, community member, and family member. What follows is a message from his brother Brian Gannon, on behalf of the immediate family – his mother Frances Cummings and brother Matt Gannon.
I am heartbroken to announce that my big brother Sean Gannon, passed away last night.

As most of you know, Sean was a gentle giant. He grew up in Quincy, Massachusetts, attended UMass Amherst, and recently retired as a Boston Police officer after 20 years on the force. Many people would recognize him from his MMA career and YouTube videos. He was a loving father, uncle, brother, and son – as well as an inspiration to many people around the world. Joe Rogan recently mentioned him on his podcast, claiming his fight was "one of the greatest ever."

As people have learned of his passing, it has been amazing to receive the outpouring from those whose lives he touched. He had a larger than life personality and earned himself an element of fame. While most people will recognize him from his athletic career, I still remember his incredible intellect and artistic talent from an early age – from peeling apart Einstein's theory of relativity while in elementary school, reading thousands of books by his early teens, and even taking quantum physics classes at Harvard while he was still in high school.

Sean's greatest achievement, however, was his son Joseph; much of his motivations in life was to make Joseph proud.

Sean followed his passion to the end, and we couldn't be more proud of what he accomplished. Recently there was a documentary in the works about his amazing life. I hope it comes to fruition.

We are hosting a service at 6:00 pm on Sunday, September 12th, at the M Street Beach in South Boston (M St and Columbia), at the location where Sean did much of his training, followed by a gathering at a home across the street. We welcome you to join us and share your stories.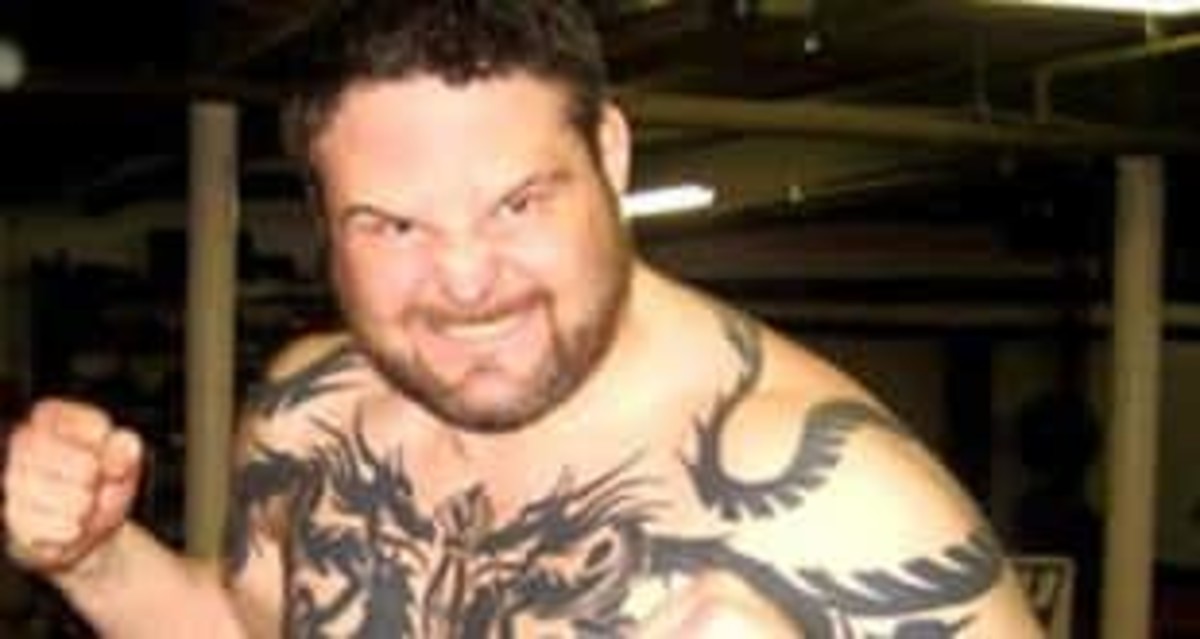 The heart of The UnderGround goes out to Sean's family, colleagues, friends, and fans, at this unspeakably sad time.