Top Alliance Combat 1 Georgia April 12th
---
Top Alliance Combat 1 Georgia April 12th - Mixed Martial Arts (MMA) Event on April 12, 2014 in McDonough, Georgia USA
We Have 12 great fights set up in total!
Food and drinks by the Irish City Pub, the venue is located in a safe area!
Mark "the Silver-Back" Inge will be facing Alex "Spartan" Nicholson for the main event and
Bobby "Bad-Motha" Tucker will take on Hector Tirado for a fast paced co-main event! 
"I dont beleive that his [heart] is bigger than mine" - Bobby Tucker during an interview on MMA Mayhem Radio
"There are two things I hate doing, one is interviews, and the second is being the main event." - Mark Inge our main event fighter during an interview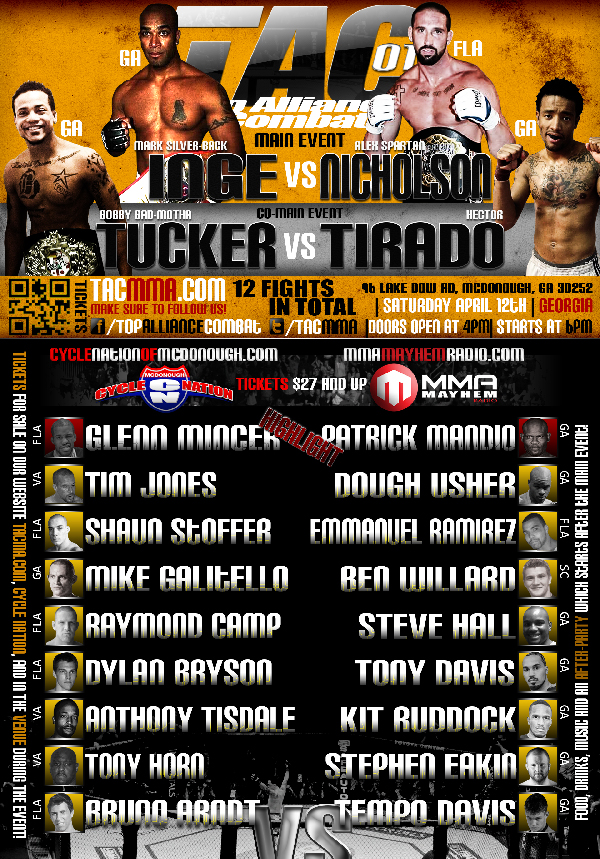 Make sure to visit our website for more details, interviews and to follow us on Facebook and Tweeter!
The venue is the Jason T. Harper Event Center located at 96 Lake Dow Rd McDonough GA 30252
Date: Saturday, April 12th
Time: doors open at 4pm and the event starts at 6pm
Many of these fighters are on their way to the UFC and Bellator!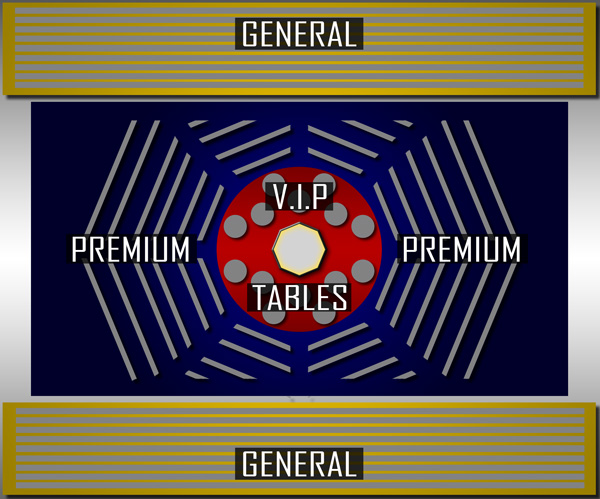 Event

Information
Name:
Top Alliance Combat 1 Georgia April 12th
Date/Time:
Apr 12, 2014 6:00 PM
Location:
99 Lake Dow Rd
McDonough, Georgia USA
Promoter:
Top Alliance Combat
Contact:
Troy Stone
Website:
TACMMA.com
Commission:
Georgia Athletic and Entertainment Commission



* Official events are those supervised by an Athletic Commission as defined by the Association of Boxing Commissions.