Member Since:
4/27/14
Posts:
4705
Mug Shot from News Castle, PA Police Department: Gerald Schooley was 19 on the fourth of July, 1940, when, as a protest against Pennsylvania's ban on fireworks, he spent an hour trying to set fire to cars in his neighborhood. Four cars were destroyed. He was given a two-year suspended sentence.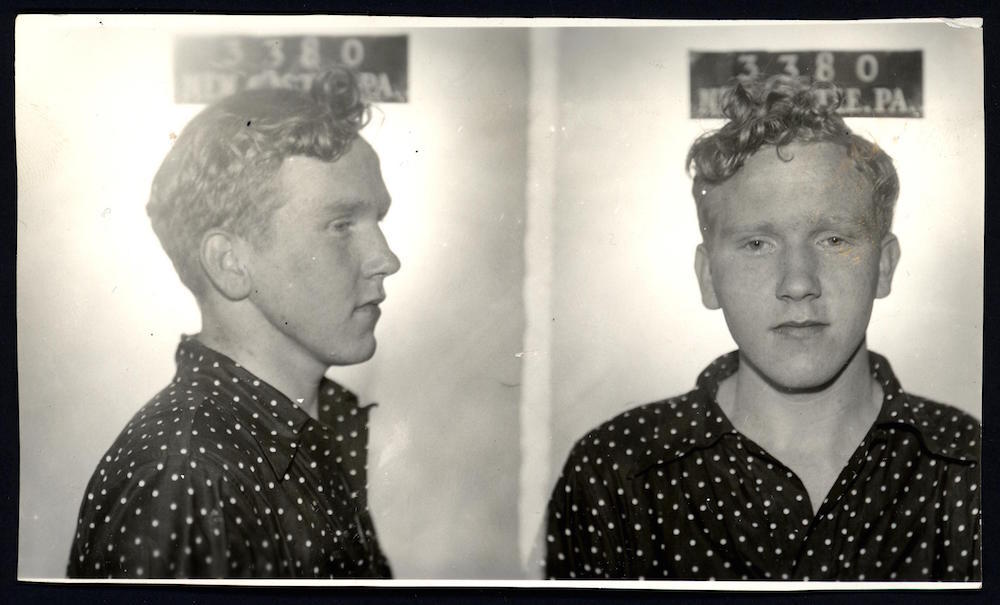 I guess the reason I find vintage mugshots interesting is that it shows us how our ideas of what life was like for earlier generations are often wrong. This incident happened during WWII, at a time when our popular conception of small town life was that people were all spending time selling war bonds and collecting for the scrap metal drive. Instead, this dingbat was protesting a fireworks ban by torching cars. People have been doing the kind of crazy out of control things we think of as modern behavior throughout history- like the woman (probably drunk, and maybe stoned) who dumped the oil cans out in the service station. If you were to look at the constable's recorfs for colonial Pennsyvlvania, you'd probably find some 19 year old in the middle of the Revolutionary War who set fire to his neighbor's horse-cart because he looked at him funny.
Even the kid's shirt seems a little anachronistic for the era - it looks like something from the 1960s. Like those photos of people in the 1940s who seem weirdly out pf place by their dress in a crowd scene, who might be time travellers.