Member Since:
8/1/13
Posts:
22367
How anyone, including the the MSM, could have a problem with this would be shocking.
MAGA!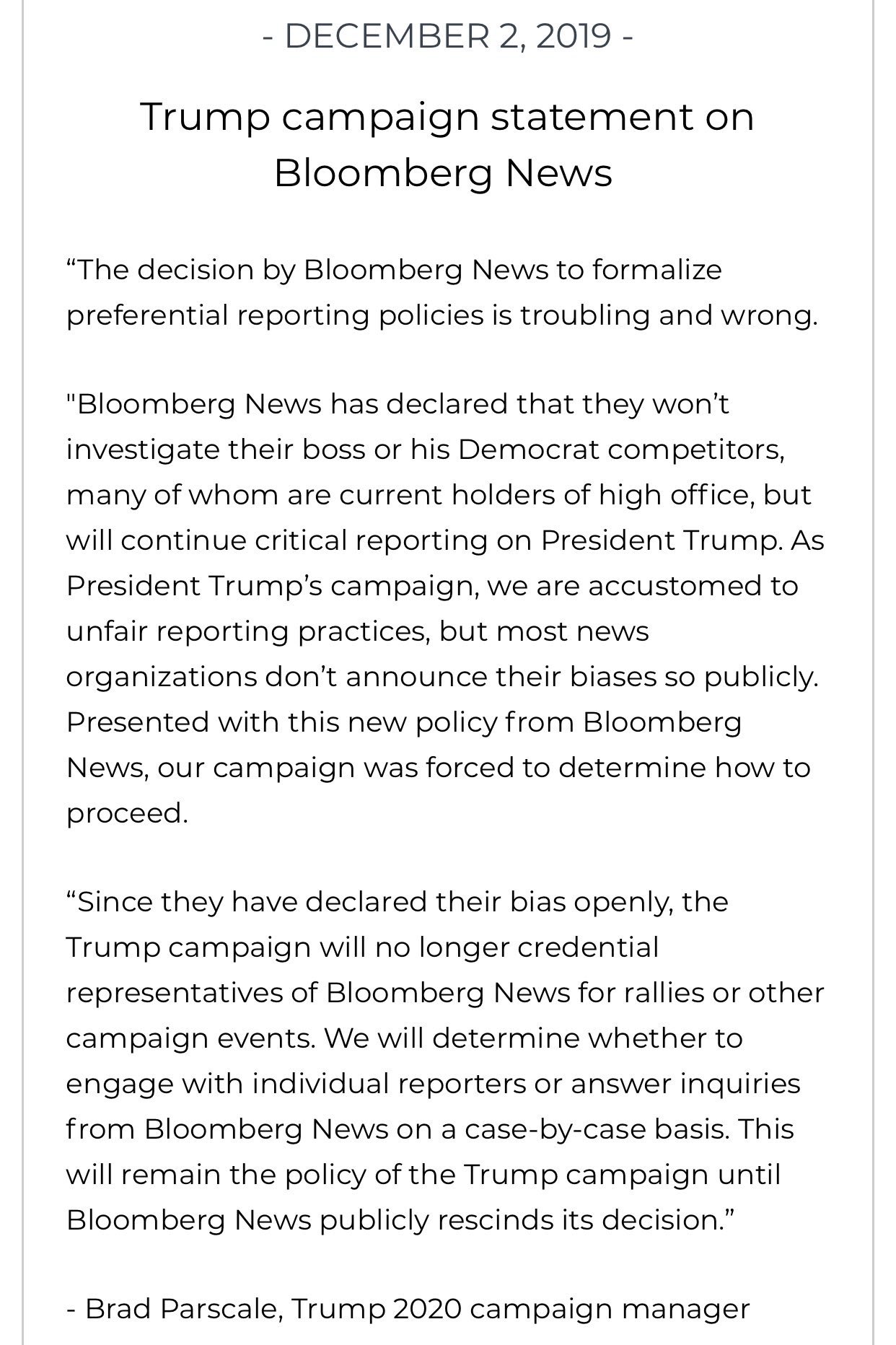 Edited: 7 days ago

Member Since:
3/16/15
Posts:
25255
Good.
Fuck them.
MAGA
(By the way, I had a subscription to BusinessWeek for over 25 years. I just let it expire. It has become way too anti-Republican since Bloomberg bought it.)
Member Since:
10/4/18
Posts:
3280
Good! Force "News" outlets to actually report news, not personal opinion pieces.
Member Since:
12/17/06
Posts:
79678
Member Since:
9/8/10
Posts:
14451
Makes complete sense, they literally admitted they aren't going to be real journalists, so why would they get the privileges of real journalists?