Deron Winn vs. Phil Hawes not happening at UFC Vegas 31 after injury to Winn
Mar 7, 2020; Las Vegas, Nevada, USA; Deron Winn (blue gloves) before the match against Gerald Meerschaert (red gloves) during UFC 248 at T-Mobile Arena. Mandatory Credit: Stephen R. Sylvanie-USA TODAY Sports
Ultimate Fighting Championship middleweight Deron Winn has withdrawn from his UFC Vegas 31 bout with Phil Hawes due to a rib injury.
Winn (7-2 MMA, 2-2 UFC) took to his Instagram account and stated that he could not make the scheduled July 17 date because of a fractured rib and torn cartilage.
Deron Winn revealed on Instagram the injury that took him off UFC Vegas 31 card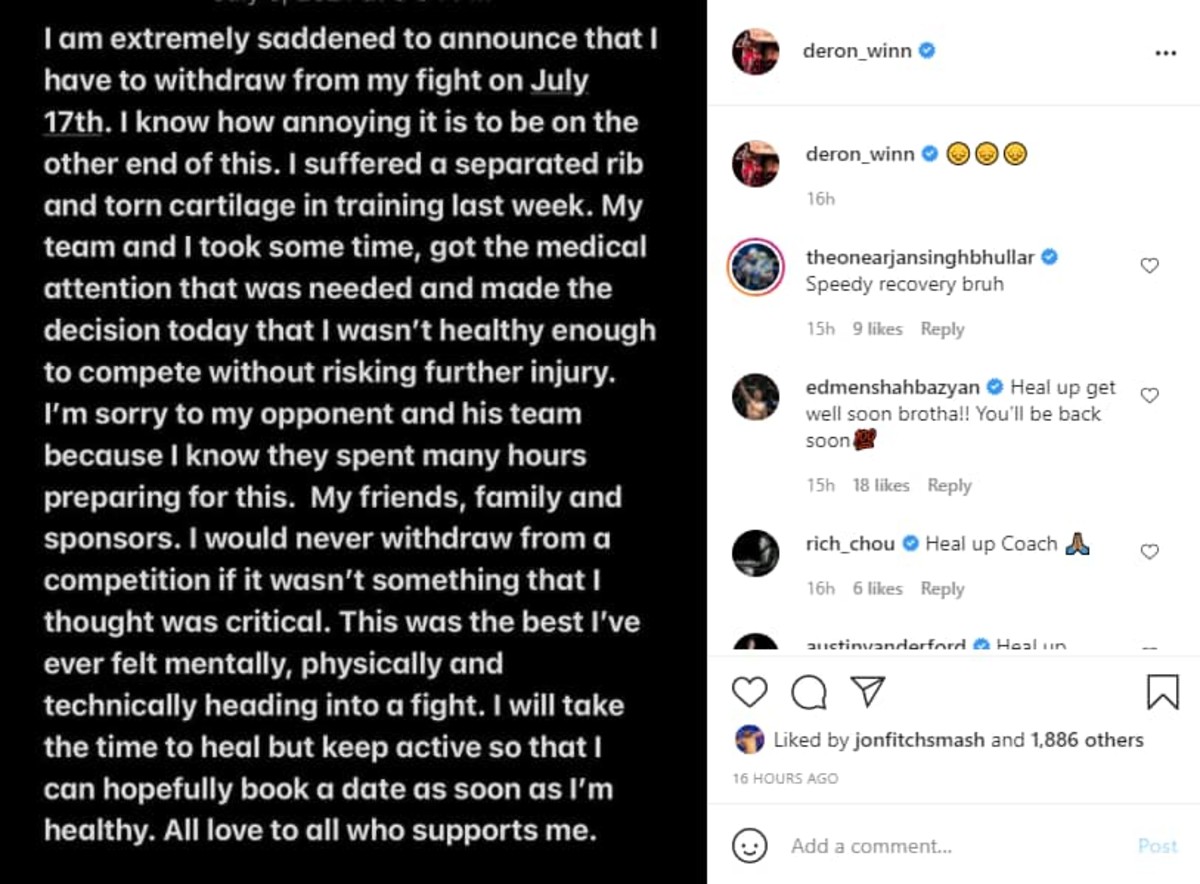 "I am extremely saddened to announce that I have to withdraw from my fight on July 17th," Winn wrote. "I know how annoying it is to be on the other end of this. I suffered a separated rib and torn cartilage in training last week. My team and I took some time, got the medical attention that was needed and made the decision today that I wasn't healthy enough to compete without risking further injury.

"I'm sorry to my opponent and his team because I know they spent many hours preparing for this. My friends, family, and sponsors. I would never withdraw from a competition if it wasn't something serious that I thought was critical. This was the best I've ever felt mentally, physically, and technically heading into a fight. I will take the time to heal but keep active so that I can hopefully book a date as soon as I'm healthy. All love to all who supports me."
The UFC has not confirmed Hawes' status for the event, or whether he will be moved to another card.
Hawes is undefeated in the promotion (3-0) and is 11-2 overall.
–Field Level Media
Join the discussion on this topic...