UFC fighter's search for affordable health insurance puts spotlight again on the fighter pay issue
May 16, 2020; Jacksonville, Florida, USA; General view of the octagon before UFC on ESPN at VyStar Veterans Memorial Arena. Mandatory Credit: Jasen Vinlove-USA TODAY Sports
A call to action Instagram post from UFC fighter Jessica-Rose Clark once again has put a spotlight on the problems of fighter pay in the UFC and mixed martial arts as a whole.
In a Thursday post to her Instagram stories, the 33-year-old Octagon veteran reached out to her near 300,000 followers on the social media platform asking for some advice. The flyweight, who has made five appearances in the UFC, asked for suggestions to find affordable health insurance. Since the 16-fight MMA veteran currently competes and trains without individual coverage.
UFC fighter Jessica-Rose Clark's asks for help with finding cheap health insurance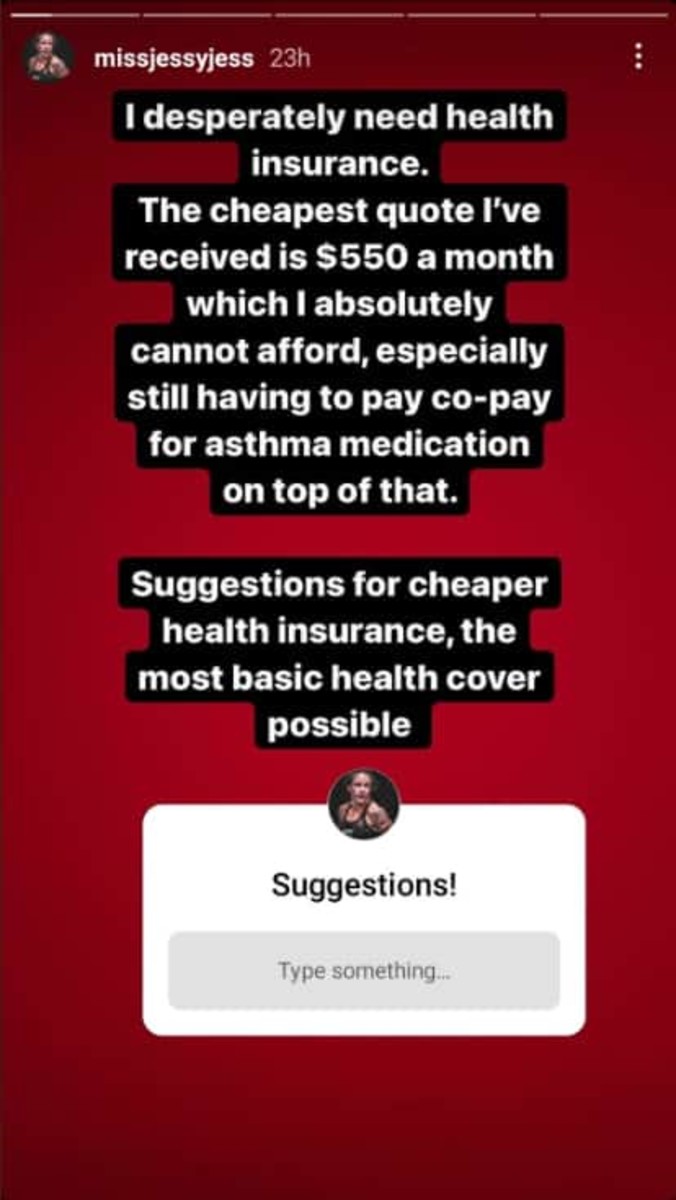 "I desperately need health insurance. The cheapest quote I've received is $550 a month which I absolutely cannot afford. Especially, still having to pay co-pay for asthma medication on top of that. Suggestions for cheaper health insurance. The most basic health cover possible," Clark wrote in the post.
The UFC does not currently offer long-term health insurance to their athletes. Only in the instances where a fighter is injured during a fight, or in a training camp for a scheduled bout, does the promotion cover medical expenses for active talent on their roster. Outside of that, fighters must pay their own medical expenses.
Coach Eric Nicksick talks 80% of fighters competing without health insurance
In a recent interview for MixedMartialArts.com, Eric Nicksick, Xtreme Couture lead trainer and head coach for UFC heavyweight champion Francis Ngannou talked about his experience with coaching injured fighters in the past. He says he has seen many of them enter fights compromised, in the hopes that the promotion would pay to fix injuries after bouts because those fighters did not have health coverage.
"I don't think a lot of people understand this, I guarantee you it's probably like [80% of] most of the pro fighters, even at the highest level, do not have insurance. They do not have any health insurance whatsoever," Nicksick said. "A lot of guys I've known in the past that will have ACL injuries, that will have shoulder rotator cuff tears, or serious injuries, that the only way they can get surgery is they take the fight, hopefully, win but if they lose they'll [say] post-fight that they injured this knee in the fight so they're covered by the promotion's insurance. That's a problem and I don't think a lot of people understand what a lot of these men and women go through just to even get into the cage. And they're doing it compromised just to get it fixed."
Clark, a native of Australia, currently resides in California. A state with one of the highest average individual health insurance rates in the country. The Titan FC and Invicta FC veteran could move to a state with lower rates. However, uprooting one's life and moving is a difficult taks before you even factor in asking a high-level athlete to change camps away from a situation they are satisfied and comfortable with.
None of the major MMA promotions — including Bellator, PFL, or ONE Championship — offer their fighters long-term health coverage.
Fighters living without health insurance only magnifies the greater issue of fighter pay in the sport. It was reported in recent years that new competitors in the UFC make US $12,000 to US $24,000 per fight — mattering on if they win or lose — on their first contracts. That amount is before taxes, and also fees paid to their trainers to help them prepare for the biggest fights of their lives.
Obviously, if UFC athletes earned more than 16% to 22% of the promotion's revenue, they would be able to pay for individual health plans and possibly compete less compromised. Athletes in the NFL, NBA, and MLB earn 50% or more of league revenue through collectively bargained agreements between those leagues and their player unions.
What are your thoughts on the health insurance and fighter pay issue in MMA?
Join the discussion on this topic...