UFC Vegas 28 hot seat: The pressure's on for three heavyweights
Credit: Thomas Shea-USA TODAY Sports
UFC Vegas 28 rests in the shadow of next week's UFC 263 pay-per-view extravaganza. Many may be looking ahead to its two title fights and Nate Diaz's long-awaited return, but this Saturday's card inside the UFC Apex features quite a few intriguing matchups. Three of which are pivotal scraps in the Ultimate Fighting Championship's heavyweight division. And each of those bouts will have a big man feeling the pressure of maintaining division relevancy in must-win scenarios as they enter the Octagon on the UFC Vegas 28 hot seat.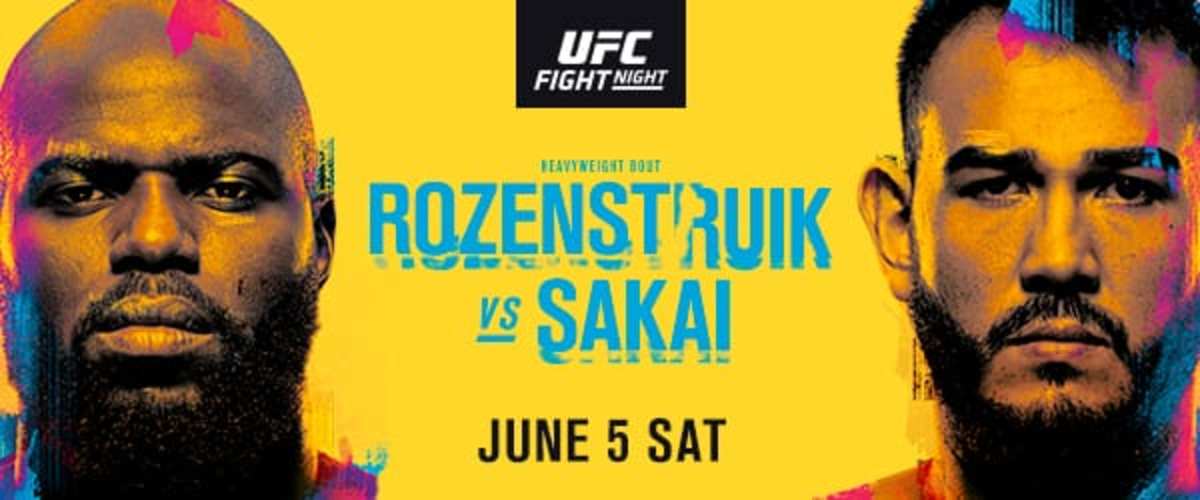 UFC Vegas 28 hot seat: Ilir Latifi
Sweden's Ilir Latifi is on the UFC Vegas 28 hot seat more than anyone else on the card. "The Sledgehammer" is in the midst of a three-fight losing streak and will be competing as a UFC heavyweight for just the second time. As a tenured employee and fresh fish in a new weight class, he will be given a bit more leeway if he loses than some others. However, another loss would no doubt exhaust any excuses left and put him in the crosshairs of UFC brass looking to cut costs and give opportunities to younger (and cheaper) talent. And in recent years, the promotion has moved quicker in dealing out goodbyes to veteran talent.
Blocking his path to victory will be one of those younger talents, in 29-year-old Canadian Tanner Boser. "The Bulldozer" has had a solid showing in his five-fight UFC run. His only slip-ups in five Octagon appearances came to third-ranked star Ciryl Gane and the ageless wonder that is Andrei Arlovski. Taner offers a perfect relevancy litmus test for the former ranked light heavyweight. If he can beat him, maybe the 37-year-old has some solid upside in his new weight class. If not, Latifi's UFC tenure is in a whole bunch of peril.
Heat rating: 8 out of 10
Walt Harris
Thirteen fight promotional vet Walt Harris isn't feeling the heat on his job security, at UFC Vegas 28. His co-main event scrap with fellow ranked foe Marcin Tybura is about defining what is his role in the division. Is he a monster of a man that is still developing and has the potential to be a consistent top-10 talent at heavyweight? Or is he a competitor that just can't fill in the missing parts of his game, and will always be perpetually stuck in that void of good, but not good enough?
From 2018 to '19 "The Big Ticket" was a selective androgen receptor module positive test away from winning four straight. Even with the failed test, his wins over Aleksei Oleinik and Sergey Spivak had him on a serious career upswing. But the unfortunate death of his step-daughter Aniah Blanchard changed all of that. That and the pandemic kept him out of the fight game for nearly a year, and when he returned he had major setbacks against Alistar Overeem and Alexander Volkov. Golden opportunities that could have catapulted him into the division's top-five.
Not only does the 37-year-old need to get a win to end his current losing streak, and maintain a spot in the rankings, but he needs it to change his fortunes in a positive direction after what has been a tumultuous last two years in his life and career.
Heat rating: 7 out of 10
Jairzinho Rozenstruik
Sixth-ranked heavyweight Jairzinho Rozenstruik's UFC vegas 28 hot seat pressure won't be about job security. He is one of the best strikers in the division and has a spot on the card's main event for good reason. However, the momentum he developed off a destructive four-fight win streak to start his UFC tenure has mostly disappeared, and a loss against ninth-ranked Augusto Sakai would take him back to square one.
After putting foes to sleep in his first four Octagon appearances he's lost two of three, and his lone victory came over Junior Dos Santos. What was a pivotal win at the time has lost its luster after the heavyweight legend was sent packing by the organization six months after that loss. Much like Harris' situation, "Bigi Boy" is out to prove that he is more than just potential. A win would propel him right back into title contention. But a third loss in four fights would push him to the back of the top ten, and make the rest of 2021 about digging himself out of his setbacks hole.
Heat rating: 6 out of 10
Join the discussion on this topic...